Executive Council
Main office:
Anvil House, Level 3, Suite 9
138-140 Wakefield St, Wellington.
Phone: 04 916 9177
Fax : 04 916 9178
Postal Address:
P.O Box 1409
Wellington 6011
Email: info@mnz.org.nz
The Federation is managed by an Executive Committee which is elected for a one year term. The Executive comprises five Office Bearer's: President, Vice-President, Secretary, Treasurer and Past-President. In addition there are 19 executive members, one from each Regional Council.
Executive
National President: Alexis LewGor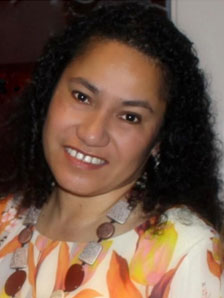 Alexis was born in Fiji and is of Fijian, Chinese, German and Samoan ancestry. She is in her third term as National President of Multicultural New Zealand (NZ Federation of Multicultural Councils). She was instrumental in the establishment of the Rotorua Pacific Islands Development Charitable Trust and the Rotorua Ethnic Council, (now Multicultural Rotorua). She recently stepped down as President of her local Rotorua Multicultural Council after 10 years. Alexis currently works at Pumicelands Rural Fire Authority in Rotorua as Business Support. In view of the importance of what culture places on maintaining a balance between the spiritual well-being of migrants and the quality of life, she is passionate about community and that each person is readily settled into the social, educational and economic fabric of urban and rural centres' across the district and nationally. She is a recipient of the Sir Peter Blake Leadership Award, Rotorua District Community Award and recently was named a Paul Harris Fellow by the Rotary Foundation of Rotary International.
Mobile: 027 449 4417
Email: alexis.lewgor@gmail.com
Vice President: Vijeshwar Prasad

Vijeshwar is from Fiji. He was the Vice Principal of Indian College (now Jai Narayan College in Suva Fiji. Migrated to New Zealand on 1st April 1989. He was the HOD (Commerce and Computing) in Secondary Schools in Manawatu/ Wanganui Region.
President of the Multicultural Council of Rangitikei/ Whanganui Inc.
Treasurer: Manawatu/ Whanganui Region of PPTA (Post Primary Teachers Association)
Executive Member NZ Commerce and Economics Association (15 Years)
Executive member of Komati Pacifica – PPTA (10 years)
Member: Justice of the Peace Association of Whanganui
Member: Satsang Ramayan Mandali Central
Member: New Zealand Association of Migration and Investment
Member: New Zealand Association of Immigration Professionals Received the QSM for the community Services. He is retired from teaching and running a part-time business as "Licenced Immigration Adviser"
"I have seen the Federation grow and change into an exciting and vibrant organisation. And through my time over the years, I feel I was part of that journey. I am in a new stage of my life, and feel committed and feel I have got the time and energy to work closely with the executives to promote NZFMC. The individual Regional Councils are the back bones of NZFMC and there has to be robust support, communication, and transparency in working along with the Regional councils. They should be execution of new ideas and championing of existing workable ideas. No idea is a bad idea."

Mobile: 021 213 3274
Email: vprasad@xtra.co.nz
Acting National Secretary: Boris Samujh
National Treasurer: Dinesh Tailor
Phone: 09 626 5454
Mobile: 021 297 5003
Email: d.tailor@xtra.co.nz

Staff
Executive Director: Tayo Agunlejika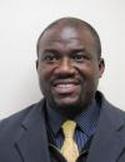 Tayo Agunlejika is a Nigerian born New Zealand Citizen and currently the Executive Director of Multicultural New Zealand (New Zealand Federation of Multicultural Councils) a position he has held for the past three years. Prior to heading the management position; he was the National President for three years and provided leadership, vision, strategic thinking and direction for the National Board, Regional Boards, Managements, Community Organisations and members.
Tayo has significant experience in community development, community engagement, relationship management, lobbying and consulting on policy and services and cultural intelligence, and have developed strong links to ethnic communities both at the grassroots and with ethnic national bodies.
In 2006, Tayo initiated and established the annual Upper Hutt Multi Ethnic Soccer tournament as a platform for ethnic migrant and refugee players and families to engage and network with mainstream communities and support agencies. He now coordinates the award winning National Communities Football Cup established by New Zealand Police.
He also initiated and contributed to the Noho Marae Induction Programme (Pathway to Citizenship); two nationwide community consultation workshops funded by UNESCO; 2014 Ethnic Small and Medium Enterprise Forum; the Multicultural March brand to promote nationwide Race Relations day celebration; the Labour Weekend Neighbourly Morning Tea campaign; and the youth resource kits App.
Tayo Agunlejika served on the Ministry of Culture and Heritage's Commemorating Waitangi Day Fund Panel committee, Social Service Providers Aotearoa and Upper Hutt Creative Art board. His passion to is to make contribution to New Zealand been an inclusive society where migrants and refugees are successfully integrated into the mainstream, and settled-in participating and adding value to the socioeconomic and cultural growth of New Zealand.
Mobile: 021 0295 5148
Email: tayo.agunlejika@mnz.org.nz