News
Multicultural New Zealand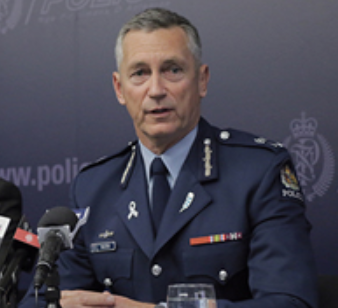 This is an important message from New Zealand Police, which we think is important to our Multicultural New Zealand Community.
Multicultural New Zealand will be posting media releases and statements in this website, so please come back to check for more.
Statement Attributable to Police Commissioner Mike Bush
These are unprecedented times and our focus remains on keeping our communities safe and preventing harm.
The public will notice an increased Police presence and we will adapt and change how we Police in response to this situation.
Our focus will be on prevention through education and encouragement. We don't want to get to a place where have to enforce these restrictions that come with Alert level 4, but we will if required.
Police is asking that everyone commits to keeping themselves and their community safe by adhering to the restrictions imposed.
Right now we ae encouraging everyone to get home, stay home and stay safe. For more information and advice visit www.covid19.govt.nz
If necessary to maintain Law and order and keep our community safe, Police has a number of powers available to them under the Health Act 1956, the Summary Offences Act 1981 and under the Civil Defence Emergency Act 2002 to take action where appropriate.
Our officers will still have discretion in how they deal with matters and how they are enforced and all situations will be assessed on a case by case basis.
We acknowledge that the current environment is a stressful one for many in our community. We know that in times of high stress we can see an increase in callouts, and we would like to remind people to take stock, take a breath, and look after yourselves and each other.
If you need some extra support, Police would encourage people to take advantage of a number of resources available online and in the community - everything from family harm support, to budgeting, to mental health support.
ENDS