News
Multicultural New Zealand
MNZ has wrapped up two pilot sessions in the past month, guiding communities to develop local action plans against racism. Supported by Iwi Chairs Forum Pou Tikanga, Te Huia Bill Hamilton, these sessions are a community-led offshoot from the NAPAR work facilitated by the Ministry of Justice.
MNZ worked with Porirua and Waitaki Multicultural Councils respectively to bring together local communities, iwi and institutions to discuss what racism looks like in their community and why it happens, and develop a joint response to the problem.
Porirua's session was held at Pātaka on June 24thand facilitated by Bill Hamilton and Pancha Narayanan. It hosted Ngāti Toa rangatira Tā Matiu Rei, Mayor Anita Baker, Green Party MP Jan Logie, GWRC rep Chris Kirk-Burnnand, NZ Police and Welcoming Communities representatives as well as members of the Pasifika, Pakistani, Afghani, Laotian and Chinese communities. Key themes centered on institutional racism – especially in schools and educational outfits, the damaging and inflammatory impacts of social media and news media, and supporting local leadership to acknowledge racism.
Waitaki's session held in Brydone Hotel in Oamaru on July 22nd and facilitated by Atarau Hamilton and Pancha Narayanan. It hosted Moeraki Rūnaka representative Stacey Gullen-Reynolds, Deputy Mayor Hana Halalele, Labour Party candidate Ethan Reille, National Party candidate Miles Anderson, NZ Police, Welcoming Communities and Waitaki Libraries representatives as well as members of the Pasifika, Filipino, Chinese, Indonesian, Dutch and UK communities. Key themes centered on dealing with resistance and fear of change and difference, having safe spaces available and gathering stories.
MNZ will continue to support both regions to refine their local action plan, and hope to see them continuing the conversation with local leadership.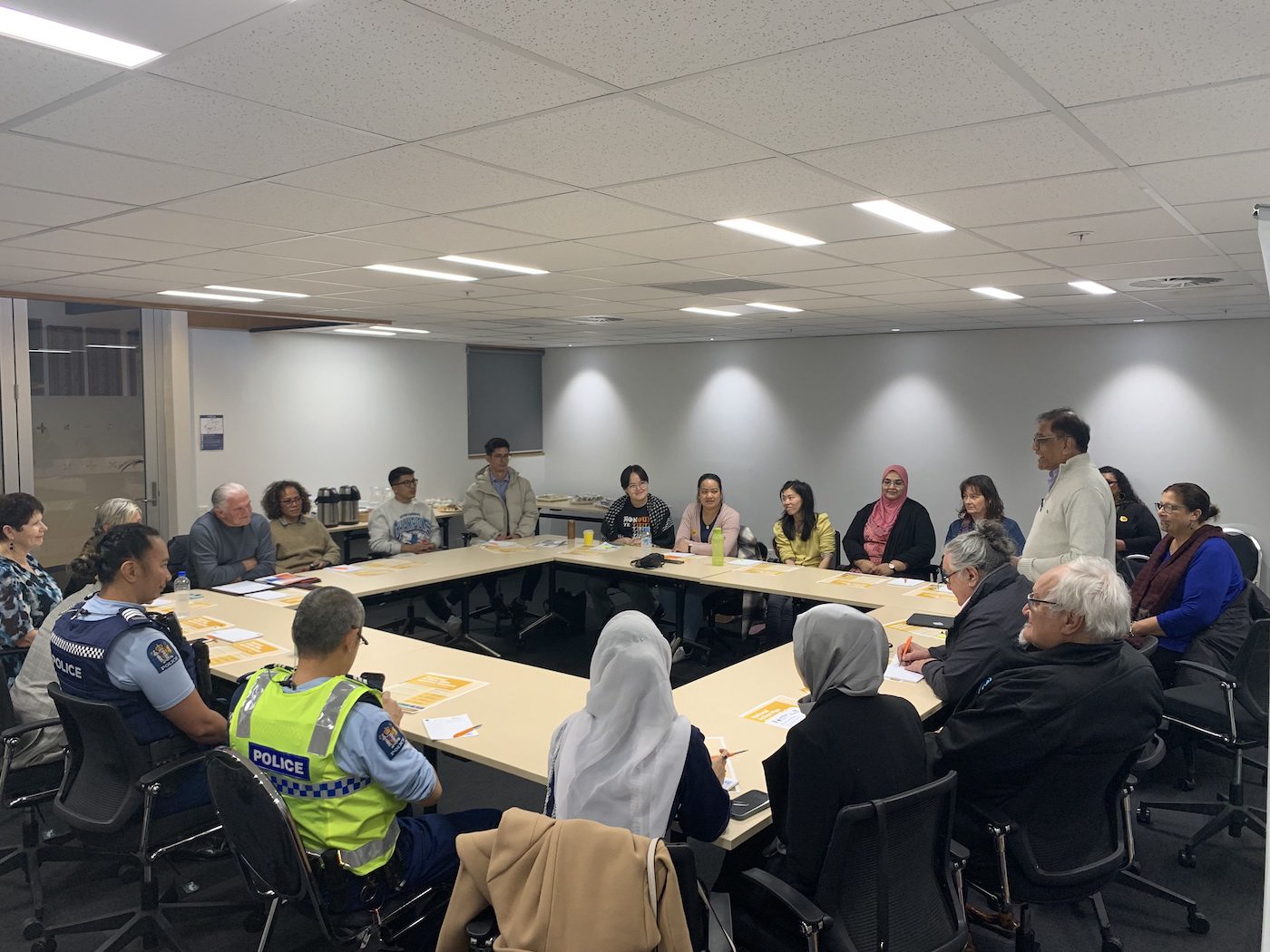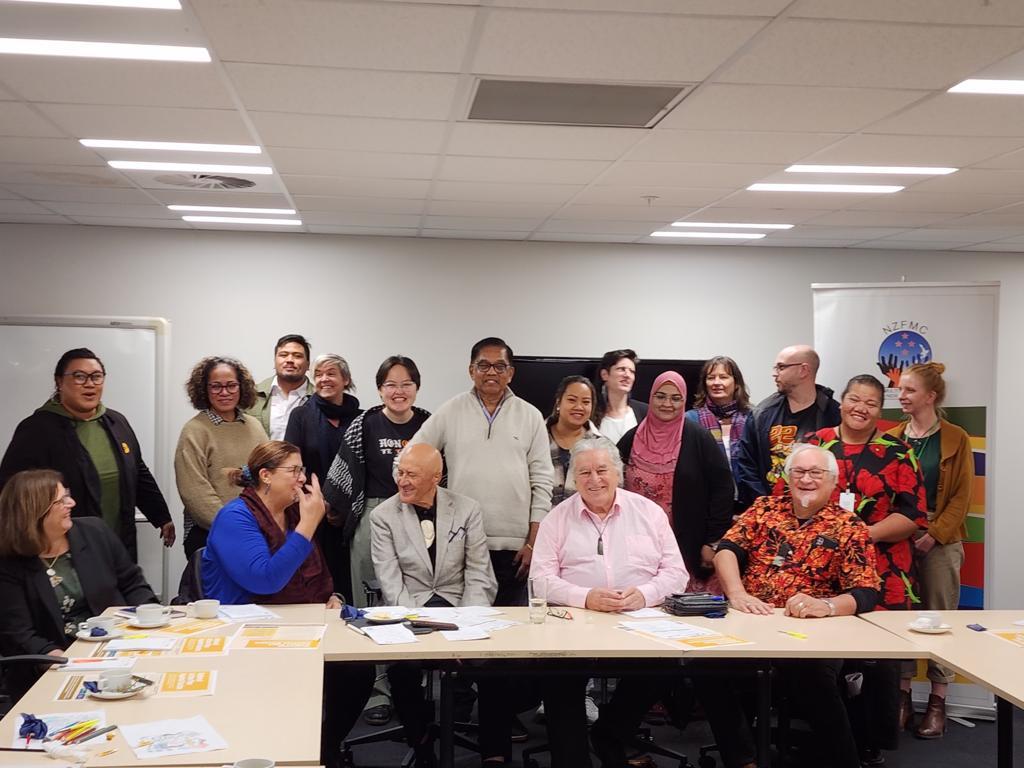 Porirua Community Action Plan Against Racism session, June 24th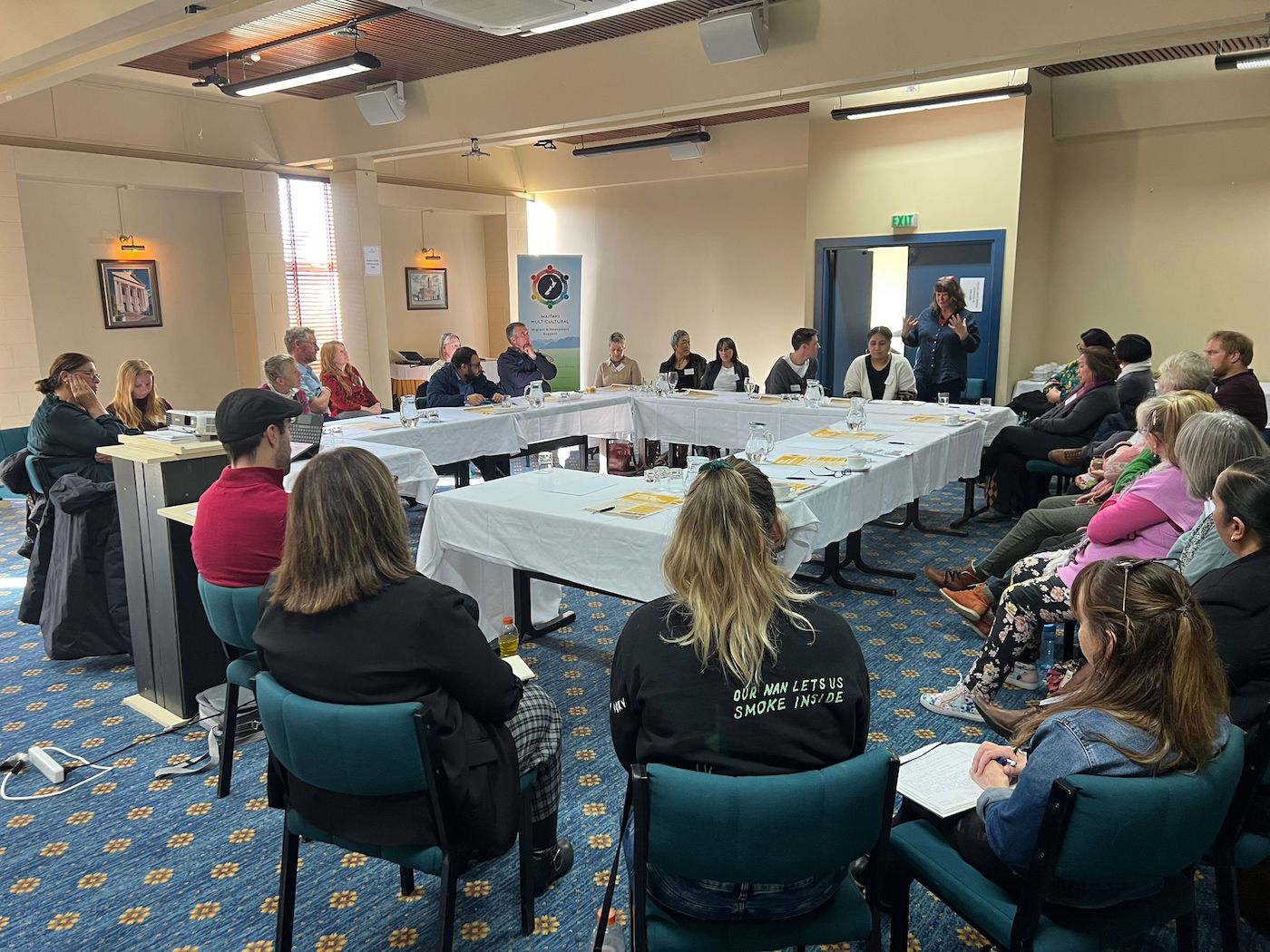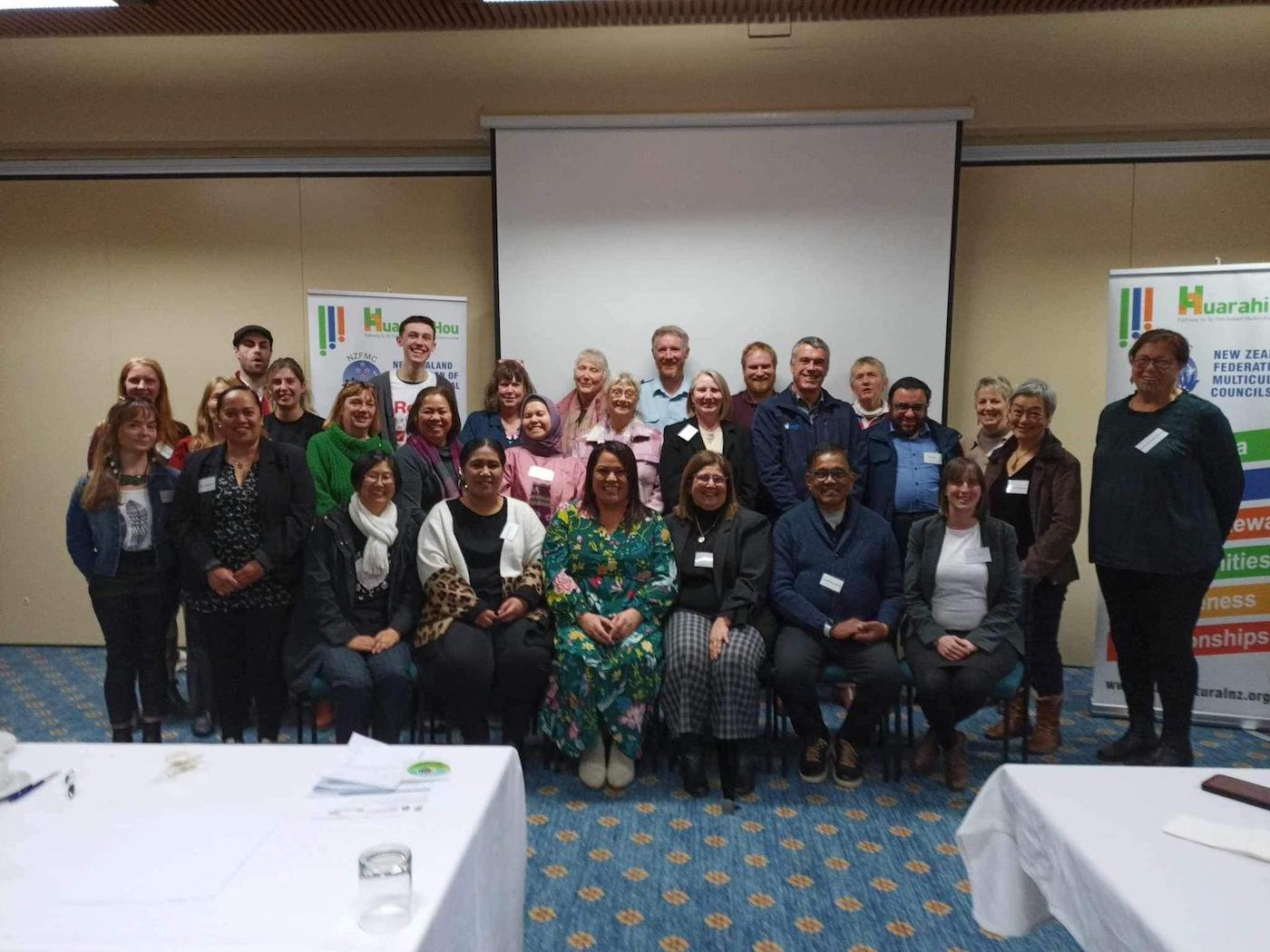 Oamaru/Waitaki Community Action Plan Against Racism session, July 22nd