News
Multicultural New Zealand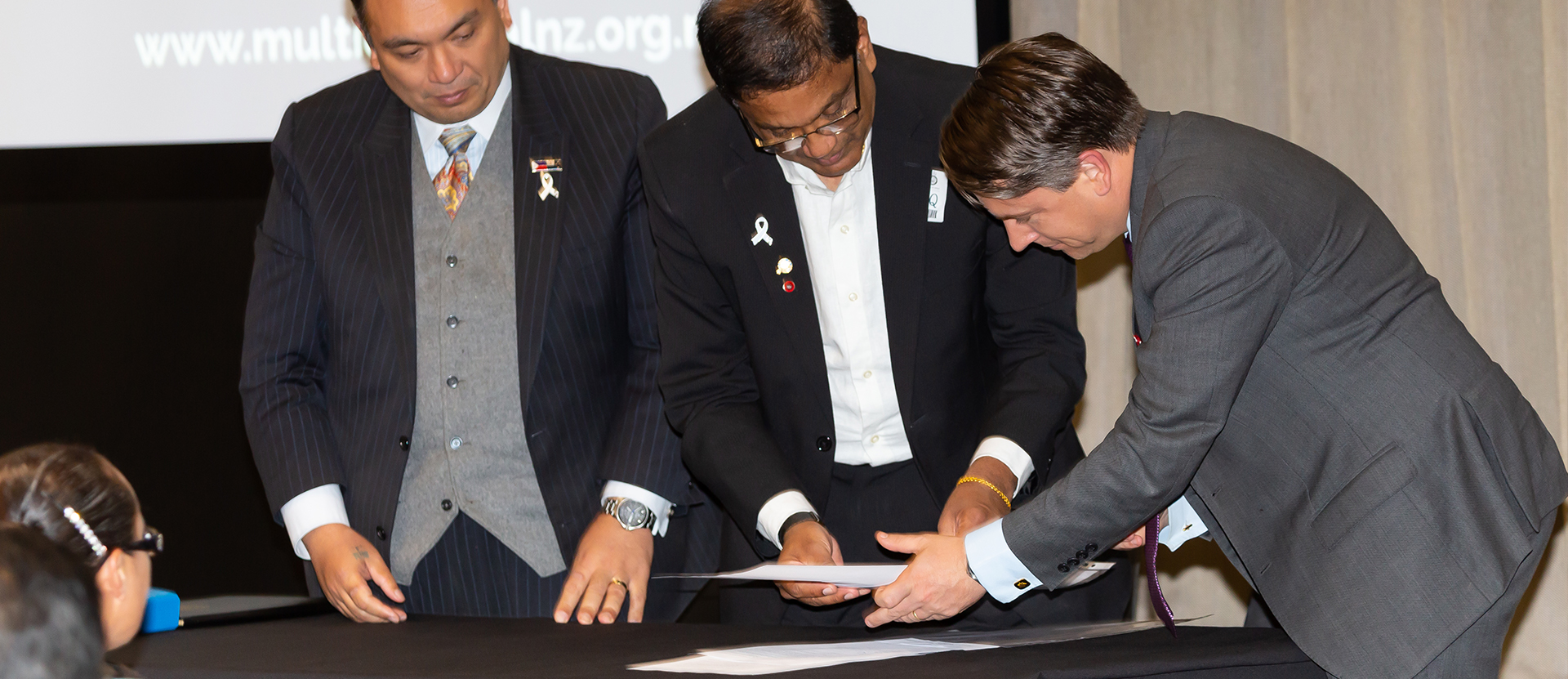 While this year's Race Relations Day was postponed, because of the March 15 mosque attacks in Christchurch, it was well commemorated around the country and at a subsequent event at Parliament on May 7.
Race Relations Day, normally held on March 21, marks the International Day for the Elimination of Racial Discrimination. It is observed globally to remember the 1960 Sharpeville Massacre when 69 black South Africans, including 10 children were shot dead by their own police for protesting against apartheid laws.
This year's event was hosted by the Under-Secretary for the Ministry of Ethnic Communities, Michael Wood and attended by the Prime Minister Jacinda Ardern, the Minister for Ethnic Communities, Hon Jenny Salesa, MP Priyanca Radhakrishnan, the Human Rights Commissioner, Paul Hunt, other dignitaries and representatives from a range of communities and organisations.
It was also an opportunity to launch the MNZ- International Volunteers Network in collaboration with the Diplomatic and Consular Missions in New Zealand (DCMNZs). The initiative aims to advance New Zealand as a treaty-based multicultural society and seeks to promote closer engagement between the diplomatic corps, new migrants and refugees and New Zealand society at a grassroots level.
Mr Wood said IVN-MNZ would complement things the government currently does to build understanding and social cohesion, by creating a link to people of different nationalities, faiths and beliefs in the country.
Prime Minister Jacinda Ardern said the network was an opportunity to help, New Zealand, which is one of the most ethnically diverse countries in the world, become more adaptable, innovative, resilient, empathetic and tolerant.
She wants to see "all New Zealanders develop a strong sense of belonging: our people our culture, our languages – o tatou iwi, o tatou ahurea, o tatou reo."
"People need to feel safe in their playgrounds, work places and communities – we all have a role to play in this."
"The March 15 attacks not only show us how well the victims felt embraced by Kiwis but also how strongly the Muslim community embraced us. They have so much love and gratitude for the country," she said.
Human Rights Commissioner, Dr Paul Hunt told the gathering the most powerful response kiwis could have to the March 15 shootings was to practise and celebrate diversity, inclusivity and equality."
A Memorandum of Understanding (MOU) setting out the aims of the initiative was signed by the President of Multicultural New Zealand Pancha Narayan and the Philippine Ambassador in New Zealand AmbaGary Domingo – at the event.