Multicultural Council of Manawatu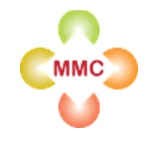 Mission: "To celebrate, support and connect the multicultural communities of Manawatu"
Vision: Our vision is for Manawatu Multicultural Council to be a sustainably funded organisation with a high profile in the Manawatu region, meeting the needs of its members. It will be well respected by other organisations, agencies and individuals offering programmes and events that support and connects its clients and celebrates the cultural diversity of Palmerston North. The Multicultural Centre will be the first stop for all migrants and refugees to Palmerston North. It will be the first stop for Newcomers to Plamerston North and will be an efficiently run centre, having collaborative relationships with strategic partners and community groups.
Address: Community House, 77-85 King Street, Palmerston North 4410
Postal: PO Box 2031, Palmerston North 4440
Phone: (06) 358 1572
Web: http://www.mmcnz.org.nz/home

President: Nina Kirschbaum

Immediate Past President: Rana Naser

Vice President: Maria Fernanda Loureiro

Secretary: Tania Kopytko

Treasurer: Angel Kwan

Committee:

1. Teisa Kurene

2. Netra Ghimire

3. Manmit Singh

Centre Staffs:

1. Centre Manager: Christine Mukabalinda

Phone: (06) 358 1572

Email: info@mmcnz.org.nz

2. Centre Receptionist: Noorangi Puleosi

Phone: (06) 358 1572

Email: ask@mmcnz.org.nz