NZFMC Youth Engagement and APP Development Workshop series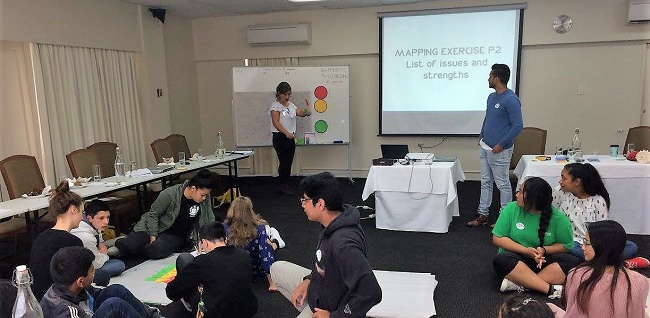 We are holding 12 regional youth workshops in partnership with Hui E, Independent Police Conduct Authority, UNESCO and the HRC.
The outcomes of these workshops are part of the Human Rights Commission work plan relating to broadening engagement with diverse youth around the complaints and enquiries process. MNZ outcome is to engage and build a new generation/youth movement to provide a nation voice, and also to consulton an APP development that will provide an ongoing resource for youth to access local services in their area and engage more easily with organisations such as the HRC and support services.
We had the first two of 12 workshops, being held at Palmerston North and Porirua. Some real powerful talanoa/conversations with deep and wise opinions were shared by the participants, and some amazing solutions to the challenges youth face were developed. The rest of the series as below.
Christchurch (22nd April): Christchurch Community House, 301 Tuam Street, Christchurch Central 8011
Dunedin (29th April): Araiteuru Marae, 24 Shetland Street, Wakari, Dunedin 9010
Nelson (6th May): Whakatu Marae, 99 Atawhai Drive, Atawhai, Nelson 7010
Whangarei (20th May): Forum North, 7 Rust Ave, Whangarei
Hastings (27th May): TBC
Mt Roskil (3rd June): Timohina room, Wesley Community Centre, 740 Sandringham Road extn., Mt Roskill, Auckland
Gisborne (10th June):Gisborne Girls' High School Marae, 555 Gladstone Rd, Te Hapara, Gisborne 4010
Counties Manakau (8th July): Mangere East Community Centre, 372 Massey Road, Mangere East
Rotorua (15th July): TBC
Hamilton (29th July): TBC