News
Multicultural New Zealand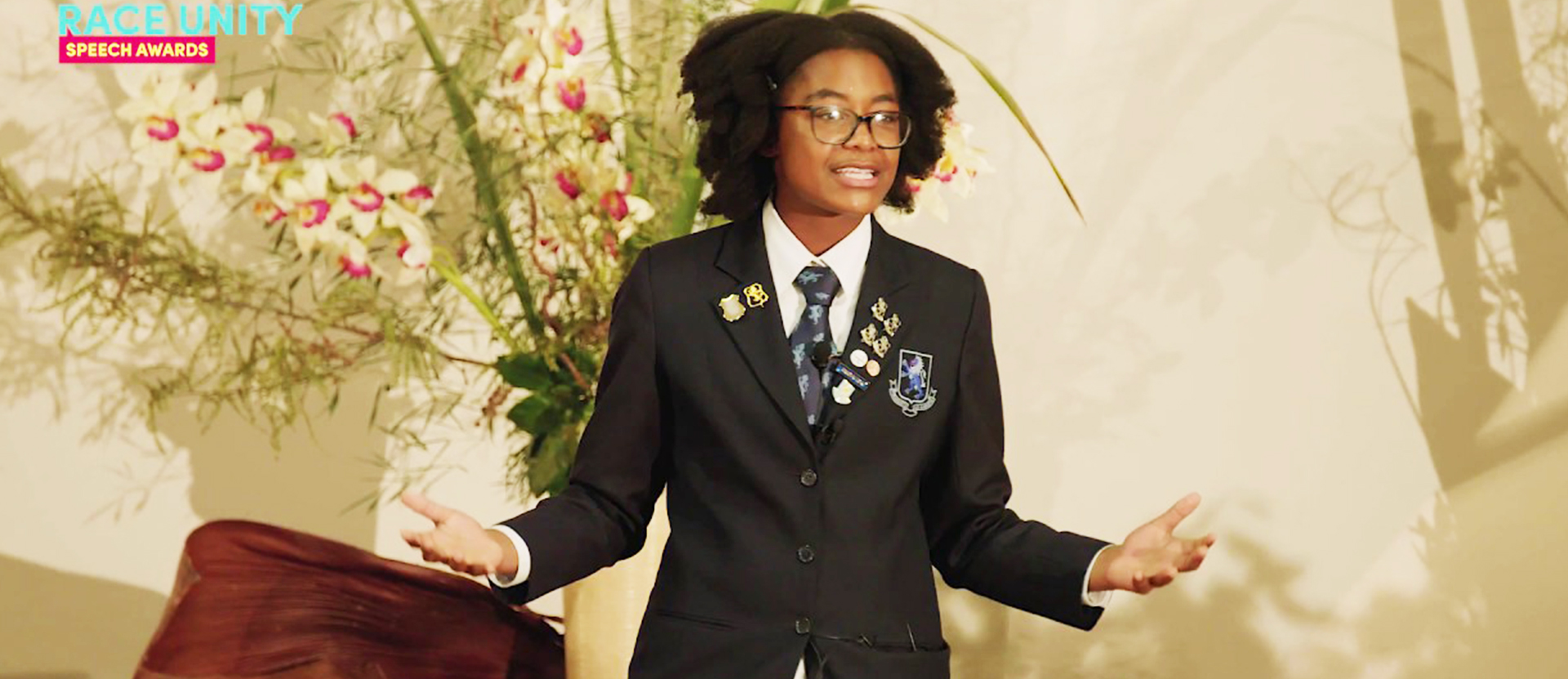 This year's Race Unity Speech Awards have attracted record public interest with over 2 million views of top speakers recorded on-line and twice as many participants entering the competition this year.
The awards provide a nationwide platform for senior high school students to express their ideas on how we can improve race relations. Over 2000 students have entered the awards since their inception in 2001 with 150 participants competing this year, compared to only 60 last year. Organisers hope numbers will double again next year.
The Awards culminated in a national final at Te Mahurehure Marae in Auckland from which six New Zealand finalists were chosen.
Many of the speeches touched on New Zealanders' response to the Christchurch terror attacks.
Runner-up in the Wellington Awards, Nina Gelashvili of Kuranui College in Wairarapa said "It shouldn't take 50 lives for us to finally realise that racism still lives in New Zealand and it shouldn't take 50 lives for us to come together as one."
The Race Unity Speech Awards are organised by the New Zealand Baha'i Community a religious community concerned with promoting the oneness of humanity at the local, national and international levels. They are sponsored by NZ Police, the Human Rights Commission and the Hedi Moani Charitable Trust, and supported by Multicultural NZ, the Office of Ethnic Communities and Speech NZ.
Robbie White, a Year 11 student from New Plymouth Boys' High School won the nationwide competition with a speech citing examples of past and present New Zealand leaders who have helped to forge unity in Aotearoa.
Runner-up Zimbabwean New Zealander Takunda Muzondiwa of Mt. Albert Grammar School talked about internalised racism and her struggle to accept her natural hair due to society's narrow concept of beauty. Her speech attracting major public interest and 1.5million views on-line.
Takunda recited a poem she wrote about a recent incident where a man touched her hair on the train in Auckland without asking: "But luckily my hair, my hair speaks volumes. Tangled and twisted there are stories in these in curls. Stories of a mother, father stamped with a number marked as objects sold for property. Stories of my ancestors shackled in cages displayed in zoos the same way you stroke me like an exhibit in a petting zoo. It's twisted and tangled there are stories in these curls. A beautiful possession of my history's oppression."
Inspiring speeches from all six national finalists can be found on-line: https://www.raceunity.co.nz/