Working in New Zealand

Career Services is New Zealand's leading provider of career information, advice and guidance. Career Services is dedicated to creating a climate where all people living in New Zealand can access the best careers information, advice and guidance to achieve their life goals. This means promoting the importance of career planning throughout each person's lifetime. Career Services is a Crown Entity.

Job search help. Here are some useful tips to help you with your job search. We can show you where and how to look for work and how to prepare for job interviews; how to apply for jobs and contacting potential employers. To help you start your job search - and increase your chance of success, the best place to start is with a good plan. We will record your job choice, skills and qualifications in our computer system. This will assist us in helping you find work. We will be able to match you to one of our vacancies, community work or training programmes and our work brokers will be able to promote you to employers.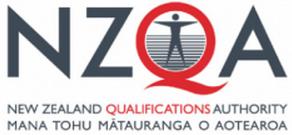 The New Zealand Qualifications Authority quality-assures secondary and tertiary qualifications and education providers, evaluates overseas qualifications and administers the New Zealand Register of Quality Assured Qualifications and the National Qualifications Framework, including the NCEA.